UK based musician. 
Saxes, flutes, ethnic flutes and whistles. 
Touring and recording own projects, sometimes acting as session player or touring player for other artists. 
Proudly and happily playing on Yanagisawa saxes and D'Addario reeds.
Snake Davis Sunday Live Streams
at the Zen DeN - 7pm (BST)
Snake is back on Sundays with his (almost) weekly Live Stream. You can watch at 7pm (BST) using this link. There are now over 200 shows you can catch up on (or watch again) Click here for easy access. Details of all the tracks Snake and Fakey have performed live can be found on the downloadable spreadsheet on the Latest News page.
If you missed the 200th live stream you can access it directly via this link.
Totally free to watch, no sign up required (unless you want to join in the chat). Tips always welcome .... no one is checking the door! (see below or use the contact form to ask for other ways to send tips).
 The new online saxophone learning experience with the legendary Snake Davis. Click here to learn more.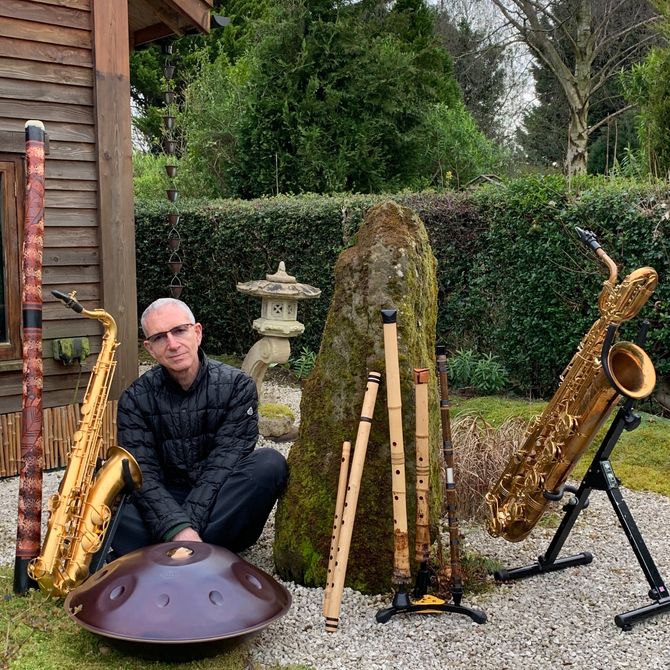 Add a tip/donation to help us keep making music
Snake Davis at home online livestreams every Friday, Saturday and Sunday at 7pm (BST) during lockdown. Tune in at www.youtube.com/user/snakedavistv and click on the LIVE screen. If you'd like to make a donation offline, please contact us for more details.
Enter the amount you wish to donate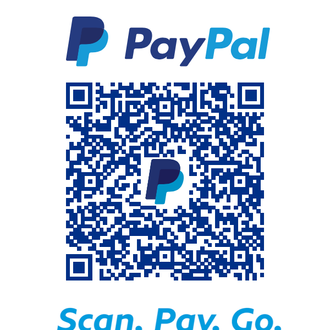 Donate using the link below or scan the QR code above, which is a short cut to connect to paypal. 
Listen to Snakes tracks via online streaming services he's included on the following Spotify playlist
"Snake Davis Radio"  Click on the link to be taken straight there.